Monday, February 8, 2016

Dear SASHPers,
I hope everyone was warm and well in our mini-winter storm over the weekend! This week, allow me to take you straight to the highlights!

The First Annual SASHP Winter Formal Dinner is coming soon! Join in an Atlantis-themed dinner and dance on Saturday, February 20 at the Life Sciences Building, Busch Campus. Please RSVP by February 13. See the article below for details.

The SAS Honors Blog is currently recruiting new bloggers! We welcome writers of all interests, and simply hope you'll enjoy sharing your stories to fellow SASHPers. To apply, please see the article here.

Also, our Facebook page has reached over 1,100 likes! If you haven't already liked it, like it today to stay updated on SAS Honors news and opportunities!

Honors Event Highlight
- Fine-tune your poetry writing at the Artists Collective's first monthly Poetry Workshop at the Honors College on Thursday, February 11!
- Tickets are available for NJ Symphony Orchestra College Night! Reserve your ticket and pay by Monday, February 15.
- Review your SASHP requirements, especially the Capstone, at the Junior Academic Meeting on Friday, February 19!

Commuters!
There are many events hosted by the Off-Campus Student Association, including Mocktails with Commuters tomorrow, February 9!

Lectures of Interest
- Susan Hyde's "Does Democracy Promotion Promote Democracy"?
- IRW's Distinguished Lecture with Gloria Bonilla-Santiago on "The Miracle on Cooper Street: A Case Study of Community Transformation and Engaged Scholarship"
- Darwin Day Seminar "Never Give Up[...]The Hopeless Obstinacy of Creationist Critics of Darwinism"
- Discussion and Book Signing with NJ Senator Cory Booker on Tuesday, Feb 16

As always, there are many opportunities below, especially of summer research internships!

Do you have pictures of SAS Honors events and people?
Share them with us! Please submit photos to rusashppics@gmail.com, and include your name, the event, the event date, and people featured!
That is all for this week! If you have any questions, always feel free to contact us at sashp.nl@gmail.com!

Sincerely,
Stacey Damito
Student Director of Honors Media

Click on event title for further details
Announcements
Love to read? Join the Summer Reading Selection Committee and help select the book the incoming class of Honors Program students will read during summer 2018!
Date: Friday, December 1, 2017 12:00-1:00 pm
Place: Parlor at 35 College Ave. Pizza will be served!
Contact/RSVP: Lori Reba reba@sas.rutgers.edu
Would you like to be a SAS Honors Program Ambassador for 2017-2018? Student Ambassadors are an integral part of recruitment for the SAS Honors Program. Ambassadors are trained early in the spring semester for participation in the SAS Honors Program Scholars Days serving as panelists and luncheon hosts. We hope you will apply!
Applications are due by 5:00 pm, Thursday, November 30. Click here for the application. If you have any questions, please contact Dean Hashemi or Karen Nagy at knagy@sas.rutgers.edu
Do you have some news to share about your accomplishments, cool things you are doing at Rutgers, fun facts and profound concepts you've learned in your courses? Send your news to honorsdean@sas.rutgers.edu. We'd love to tweet about it at @RU_SASHP or under the hashtag #SASHP.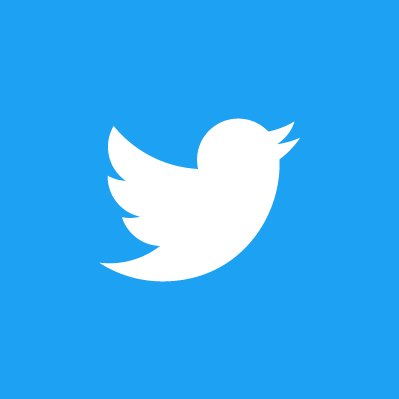 Need a quiet place to study on College Ave on Tuesdays?
Study hours are held from 2-5PM in the SASHP home base, 35 College Ave. Enjoy quiet, cookies, and coffee as you work. See you there!
Honors Events
Join the Artists' Collective for a discussion about writing followed by a workshop! There will be cookies.
To have your writing workshopped, please email your piece to nbuchinski95@gmail.com. Submissions of all mediums are welcome, but please try to keep submissions under 1500 words.
You do not need to submit a piece to participate.
Date: Monday, November 20, 2017 8-10PM
Place: 35 College Ave
Ever been accused of knowing it all? Come and see if it's true at the SASHP Peer Mentor Trivia Night. Bring your friends for a fun night of trivia, pizza, and prizes. All SASHP students are welcome.
Date: Thursday, November 30, 2017 7PM
Place: McCormick Lounge
Campus Events
Are you interested in genetics? Do you maybe want to become a genetic counselor? Then come to the presentation by Professor Jessica Joines on October 9 to learn the whats, hows, and whys of the job. Topics include what this job, which has fantastic predicted job growth, entails and Rutgers' unique and competitive Genetic Counseling Certificate and Master's Programs.
Date: Monday, October 9, 2017, 8:30PM
Place: Life Sciences Building Auditorium
Opportunities
The Yleana Leadership Academy is interested in recruiting both grads and undergrads for a transformative SAT summer camp which is part SAT boot camp, part higher order thinking skills development, part leadership academy, part on-campus college experience, and part traditional summer camp. We are looking for people who would be willing to work hard and have an amazing time creating a summer camp experience for kids. It's a ton of work but a LOT of fun! We're hiring for four different positions within our organization this summer: Supporting Teacher/Counselor, Master Teacher/Counselor, Program Leader, and Operations. 2018 Employment Dates: June 16 - August 13, 2018.
Interested in applying? Fill out our form here. Please be prepared to take a diagnostic test, composed of pieces of the SAT, as part of the hiring process.
Priority Application Deadline: December 15, 2017
Are you interested in Women's Leadership? In finding mentors? In building communities? In creating change? Then be sure to look into one of the many programs offered by the Institute of Women's Leadership for next summer and next year, including the summer internship program CLASP, the undergraduate mentorship program WINGS, and the two-year certificate bearing Leadership Scholars Program (which can count as your Honors Capstone). Find out more here.
Would you like to share your knowledge with others and give back to your college community? Have you ever wondered what it would be like to teach at Rutgers? Are you interested in a challenge or want to improve your presentation and public speaking skills? If so, you should consider applying to be a FIGS Peer Instructor (PI). Read about honors student Madeline Padner's experience as a FIGs instructor here.
Find out more about the program and how to apply at this link.
Applications for the RWJ Volunteer Intensive Program (VIP) are now available. If you are considering participating in this program for the upcoming Spring 2018 semester, you will need to come in and meet with a HPO advisor during walk-in hours (which are posted on the HPO website). Before coming in to meet with a HPO advisor to obtain an application, please be sure that you meet all of the following criteria, as listed on the website, which, with other information can be found here.
Attention Students Passionate about Research!!!
The Cardiovascular Research Center at the Icahn School of Medicine is seeking up to 2 motivated summer research interns from the School of Arts and Sciences Honors Program. Candidates should have a passion for advancing their research skills and expanding their research potential. The unique research opportunity will specialize in cardiovascular research with a focus on gene therapy, and understanding the roles of adult resident stem cells in the cardiovascular system or basic mechanisms of cardiac disease and repair. The Cardiovascular Research Center is located in the new Hess Center for Science and Medicine, located in New York City, and the technologies used include state of the art bimolecular, tissue culture, small animal, large animal, and clinical studies.
For more information, including expectations and to apply, click here.
Questions: Contact Dean Kim-Lee at jmkim@sas.rutgers.edu
Application Deadline Monday, November 27
An archive of this and past newsletters can be found here.
www.sashonors.rutgers.edu | contact | Facebook | LinkedIn | Twitter