Monday, April 18, 2016

Dear fellow SASHPers,

What a beautiful day to be outside and read the SAS Honors Newsletter! I hope you all enjoyed the wonderful weekend, as it was splendidly sunny all over campus. I'd also like to congratulate all those who have been inducted to Phi Beta Kappa, Cap & Skull, and Alpha Epsilon Delta honor societies over the weekend!

Speaking of achievements, if you ever want to share an achievement, including awards, internships, employments, or other victories, that you or an SAS Honors friend has recently earned, feel free to shoot me an email (sashp.nl@gmail.com) to get a shout-out on our next SASHP Newsletter and/or Facebook page. It is great to celebrate each other's successes, and you never know, you just might inspire someone to strive for something new!

Besides that, there are some important announcements and events coming soon (even today!), so check them out below!

We've got less than one month left in this semester. Let's end with a bang!

Sincerely,
Stacey Damito
Student Director of Honors Media
Click on event title for further details
Announcements
Love to read? Join the Summer Reading Selection Committee and help select the book the incoming class of Honors Program students will read during summer 2018!
Date: Friday, December 1, 2017 12:00-1:00 pm
Place: Parlor at 35 College Ave. Pizza will be served!
Contact/RSVP: Lori Reba reba@sas.rutgers.edu
Would you like to be a SAS Honors Program Ambassador for 2017-2018? Student Ambassadors are an integral part of recruitment for the SAS Honors Program. Ambassadors are trained early in the spring semester for participation in the SAS Honors Program Scholars Days serving as panelists and luncheon hosts. We hope you will apply!
Applications are due by 5:00 pm, Thursday, November 30. Click here for the application. If you have any questions, please contact Dean Hashemi or Karen Nagy at knagy@sas.rutgers.edu
Do you have some news to share about your accomplishments, cool things you are doing at Rutgers, fun facts and profound concepts you've learned in your courses? Send your news to honorsdean@sas.rutgers.edu. We'd love to tweet about it at @RU_SASHP or under the hashtag #SASHP.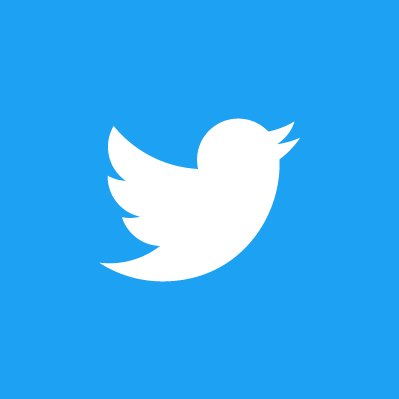 Need a quiet place to study on College Ave on Tuesdays?
Study hours are held from 2-5PM in the SASHP home base, 35 College Ave. Enjoy quiet, cookies, and coffee as you work. See you there!
Honors Events
Join the Artists' Collective for a discussion about writing followed by a workshop! There will be cookies.
To have your writing workshopped, please email your piece to nbuchinski95@gmail.com. Submissions of all mediums are welcome, but please try to keep submissions under 1500 words.
You do not need to submit a piece to participate.
Date: Monday, November 20, 2017 8-10PM
Place: 35 College Ave
Ever been accused of knowing it all? Come and see if it's true at the SASHP Peer Mentor Trivia Night. Bring your friends for a fun night of trivia, pizza, and prizes. All SASHP students are welcome.
Date: Thursday, November 30, 2017 7PM
Place: McCormick Lounge
Campus Events
Are you interested in genetics? Do you maybe want to become a genetic counselor? Then come to the presentation by Professor Jessica Joines on October 9 to learn the whats, hows, and whys of the job. Topics include what this job, which has fantastic predicted job growth, entails and Rutgers' unique and competitive Genetic Counseling Certificate and Master's Programs.
Date: Monday, October 9, 2017, 8:30PM
Place: Life Sciences Building Auditorium
Opportunities
The Yleana Leadership Academy is interested in recruiting both grads and undergrads for a transformative SAT summer camp which is part SAT boot camp, part higher order thinking skills development, part leadership academy, part on-campus college experience, and part traditional summer camp. We are looking for people who would be willing to work hard and have an amazing time creating a summer camp experience for kids. It's a ton of work but a LOT of fun! We're hiring for four different positions within our organization this summer: Supporting Teacher/Counselor, Master Teacher/Counselor, Program Leader, and Operations. 2018 Employment Dates: June 16 - August 13, 2018.
Interested in applying? Fill out our form here. Please be prepared to take a diagnostic test, composed of pieces of the SAT, as part of the hiring process.
Priority Application Deadline: December 15, 2017
Are you interested in Women's Leadership? In finding mentors? In building communities? In creating change? Then be sure to look into one of the many programs offered by the Institute of Women's Leadership for next summer and next year, including the summer internship program CLASP, the undergraduate mentorship program WINGS, and the two-year certificate bearing Leadership Scholars Program (which can count as your Honors Capstone). Find out more here.
An archive of this and past newsletters can be found here.
www.sashonors.rutgers.edu | contact | Facebook | LinkedIn | Twitter