Monday, November 14, 2016

Hey School of Arts and Sciences Honors Program Students!

I'm sure I'm not the only one waiting for Thanksgiving. To prepare, I'm watching videos like this SNL skit where Adele saved Thanksgiving last year. I wonder if Negan (The Walking Dead) will be "saving it" this time...

For those who can't go home during the break, you can attend the Friendsgiving event at Rutgers and have food with other students who can't go home!

Event-wise, check out the the SASHP Movie Night (A Beautiful Mind) tomorrow at 8 and the Tea with the Dean with Dr. Elizabeth Vogel of the Health Professions Office on Thursday, November 17.

There's an Artists Collective and SASHP Peer Mentor Program's Open Mic Night with Mickey Mouse session Friday, November 18 at 8 PM. The SASHP Artists Collective is also collecting works for its "The World of Dreams: Surrealism and Dream Interpretation," exhibition, so submit works!

Also, come to Scarlet and Black, a special event presenting the findings of the Committee on Enslaved and Disenfranchised Populations in Rutgers History. To coincide with the university's 250th anniversary celebration, the committee was created to seek out the truth of this aspect of our early history. The event is on Friday, November 18 from 4 - 6 PM at the MPR and Fireside Lounge in the College Ave Student Center.

Want a quick read? Check out this blog post about part-time commuting by Neelay Inamdar.

If you have any questions or concerns throughout the year, always feel free to contact us at 848-932-7964 or honors@sas.rutgers.edu.

Note: The SASHP does not condone Negan's behavior.

Sincerely,
Nida Saeed
Student Director of Honors Media


Honors Events
Junior Academic Meeting(JAM)
The future is coming and it is coming for YOU. Learn the information you need to plan for at least part of it, your SASHP Capstone, this Friday at the Junior Academic Meeting (more affectionately known as JAM) where the Honors Deans will go over all the basic information you need to plan ahead. Open to all honors students, especially sophomores and juniors. Find out more here.
Date: Friday, November 17, 2017, 01:00pm - 03:00pm
Place: Academic Building, Rm. 1180 (CAC)
Contact: honors@sas.rutgers.edu
Artists' Collective Events
One Night Only: No Exit
Hell is coming to 35 College Avenue, and you should come too. The SASHP Artists' Collective hosts Basement Shakes for a one-night only special presentation of Jean-Paul Sartre's NO EXIT. Admittance is first come, first served, so be early and be excited. There will be cookies and a talk about site-specific theatre. Come thru or burn for all eternity!
Date: Thursday, November 16, 2017, the house opens at 7 pm, the show starts at 8
Exhibition: Photographs by Nicholas Buchinski
Come see the work of a member of the Artist's Collective e-board! Refreshments will be served.
Date: Friday November 17, 2017 3-5PM
Writing Workshop
Join the Artists' Collective for a discussion about writing followed by a workshop! There will be cookies.
To have your writing workshopped, please email your piece to nbuchinski95@gmail.com. Submissions of all mediums are welcome, but please try to keep submissions under 1500 words.
You do not need to submit a piece to participate.
Date: Monday, November 20, 2017 8-10PM
All events are at 35 College Ave.
Trivia Night
Ever been accused of knowing it all? Come and see if it's true at the SASHP Peer Mentor Trivia Night. Bring your friends for a fun night of trivia, pizza, and prizes. All SASHP students are welcome.
Date: Thursday, November 30, 2017 7PM
Place: McCormick Lounge
Honors Announcements
Join the Summer Reading Selection Committee!
Love to read? Join the Summer Reading Selection Committee and help select the book the incoming class of Honors Program students will read during summer 2018!
Date: Friday, December 1, 2017 12:00-1:00 pm
Place: Parlor at 35 College Ave. Pizza will be served!
Contact/RSVP: Lori Reba reba@sas.rutgers.edu
Become an Honors Ambassador
Would you like to be a SAS Honors Program Ambassador for 2017-2018? Student Ambassadors are an integral part of recruitment for the SAS Honors Program. Ambassadors are trained early in the spring semester for participation in the SAS Honors Program Scholars Days serving as panelists and luncheon hosts. We hope you will apply!
Applications are due by 5:00 pm, Thursday, November 30. Click here for the application. If you have any questions, please contact Dean Hashemi or Karen Nagy at knagy@sas.rutgers.edu
Let SASHP be your Rockin' Robin: Tweet, tweet, tweet
Do you have some news to share about your accomplishments, cool things you are doing at Rutgers, fun facts and profound concepts you've learned in your courses? Send your news to honorsdean@sas.rutgers.edu. We'd love to tweet about it at @RU_SASHP or under the hashtag #SASHP.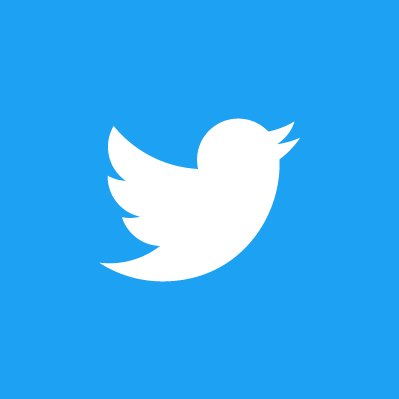 Honors Advising
An Enemy is Someone Whose Story You Haven't Heard
Rethink your preconceived notions this spring in two exciting new SAS Signature Courses that will use comparative literature to examine our perceptions of progress and conflict respectively next semester. These are a great way to step out of your comfort zone and complete some Core Requirements. Be sure to check them out.
The Global Ecological Imagination: 01:195:220 (4 credits) Core: CC, AHo
Professor Jorge T. Marcone, Spanish and Portuguese, Comparative Literature.
Find out more here.
Past Today: Why Conflicts Endure: 01:195:270 (3 credits) Core: CC, AHo, AHp
Professor Richard Serrano, French, Comparative Literature
Find out more here.
Campus Events
CBN Retreat
The CBN Retreat features speakers throughout the day and is open to CBN Faculty, Postdoctoral Associates, Graduate and Undergraduate Students. Lunch and light refreshments will be provided. Please RSVP and note any dietary restrictions to Lauryn Siu at siu@dls.rutgers.edu by Monday December 4.
Date: Thursday, January 11, 2018 9-4:30 PM
Place: Cook Campus Center Multipurpose Room 202
Contact: siu@dls.rutgers.edu
What is Genetic Counseling?
Are you interested in genetics? Do you maybe want to become a genetic counselor? Then come to the presentation by Professor Jessica Joines on October 9 to learn the whats, hows, and whys of the job. Topics include what this job, which has fantastic predicted job growth, entails and Rutgers' unique and competitive Genetic Counseling Certificate and Master's Programs.
Date: Monday, October 9, 2017, 8:30PM
Place: Life Sciences Building Auditorium
Opportunities
Popcorn for the People
Enactus Rutgers is partnering with Popcorn for the People - a nonprofit company that employs adults on the autism spectrum. They are a vendor at all RU Athletics games, so we need volunteers to help sell gourmet popcorn alongside the employees with autism. The next opportunity to volunteer is at the Football game on 11/25 from 3pm-7pm. Enactus can provide community service hours for the event. NO ticket needs to be bought, we will have wristbands for all volunteers to enter the stadium. For more information, they can contact me at taslim.soomar@gmail.com. In addition to volunteering, we are looking for organizations to buy popcorn in bulk, and sponsor the company.
Winter Wishes: Adopt a Child's Wish This Holiday Season
Winter Wishes is an annual holiday-themed event partnering with six pre-schools in the City of New Brunswick. The pre-schools are a part of the Puerto Rican Action Board (also known as PRAB), a human services agency in the city. It provides over 400 New Brunswick pre-school children with gifts for the holiday season that their families may not be able to provide. Each child's wish is "adopted" by a member of the Rutgers community to create a personal holiday experience. The children will also be invited to a holiday event to remember with activities, games, and to receive their gifts.
HOW: Register online starting November 1 here to adopt a child's wish! Wish adoption registration is open until Friday, November 17! Drop of your gift at Douglass Student Center, Trayes Hall on Tuesday, November 21 between 3:00PM-8:00PM. Find more information here.
An archive of this and past newsletters can be found here.
www.sashonors.rutgers.edu | contact | Facebook | LinkedIn | Twitter