Monday, September 11, 2017

Dear School of Arts and Sciences Honors Program Students,

Don't worry, there are no clowns here.

The sun is shining, most of the leaves are still green, and there are a slew of new events happening all around campus this week. You can look for a job, a volunteer position, or a trip abroad. Also notable is the startup of the Artist's Collective, with 4 events in the next few weeks. Tea with the Dean starts up again on Thursday, where you can meet our new Honors Program Director, Dr. Musu Davis.

If you're still trying to finalize your schedule, please keep in mind the add/drop dates and definitely look into the two Honors Colloquium Alternatives offered this semester. And if you have anything to say, vent, or ask your fellow SASHP students, be sure to check out the Shout Outs section for how to send in a note to be published in the newsletter.

Then here for all of you already tired out by the first week of classes, a nice wake-up call.


Courteously,
Kim Peterman
Student Director
of Honors Media
Honors Events
Writing Workshop
Join the Artists' Collective for a discussion about writing followed by a workshop! There will be cookies.
To have your writing workshopped, please email your piece to nbuchinski95@gmail.com. Submissions of all mediums are welcome, but please try to keep submissions under 1500 words.
You do not need to submit a piece to participate.
Date: Monday, November 20, 2017 8-10PM
Place: 35 College Ave
Trivia Night
Ever been accused of knowing it all? Come and see if it's true at the SASHP Peer Mentor Trivia Night. Bring your friends for a fun night of trivia, pizza, and prizes. All SASHP students are welcome.
Date: Thursday, November 30, 2017 7PM
Place: McCormick Lounge
Honors Announcements
Join the Summer Reading Selection Committee!
Love to read? Join the Summer Reading Selection Committee and help select the book the incoming class of Honors Program students will read during summer 2018!
Date: Friday, December 1, 2017 12:00-1:00 pm
Place: Parlor at 35 College Ave. Pizza will be served!
Contact/RSVP: Lori Reba reba@sas.rutgers.edu
Become an Honors Ambassador
Would you like to be a SAS Honors Program Ambassador for 2017-2018? Student Ambassadors are an integral part of recruitment for the SAS Honors Program. Ambassadors are trained early in the spring semester for participation in the SAS Honors Program Scholars Days serving as panelists and luncheon hosts. We hope you will apply!
Applications are due by 5:00 pm, Thursday, November 30. Click here for the application. If you have any questions, please contact Dean Hashemi or Karen Nagy at knagy@sas.rutgers.edu
Let SASHP be your Rockin' Robin: Tweet, tweet, tweet
Do you have some news to share about your accomplishments, cool things you are doing at Rutgers, fun facts and profound concepts you've learned in your courses? Send your news to honorsdean@sas.rutgers.edu. We'd love to tweet about it at @RU_SASHP or under the hashtag #SASHP.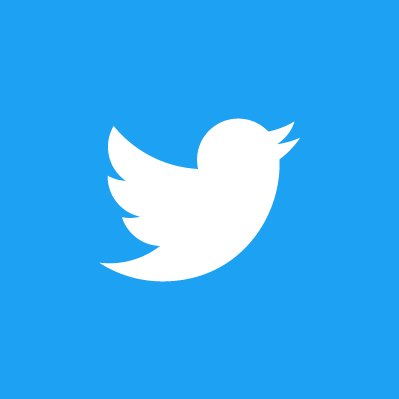 Honors Advising
Advising Tip of the Week
If you need a spring internship and don't have one yet, be sure to head over to Career Knight to look at postings, tweak your resume, and schedule an appointment with Career Services to get all the help you need.
An Enemy is Someone Whose Story You Haven't Heard
Rethink your preconceived notions this spring in two exciting new SAS Signature Courses that will use comparative literature to examine our perceptions of progress and conflict respectively next semester. These are a great way to step out of your comfort zone and complete some Core Requirements. Be sure to check them out.
The Global Ecological Imagination: 01:195:220 (4 credits) Core: CC, AHo
Professor Jorge T. Marcone, Spanish and Portuguese, Comparative Literature.
Find out more here.
Past Today: Why Conflicts Endure: 01:195:270 (3 credits) Core: CC, AHo, AHp
Professor Richard Serrano, French, Comparative Literature
Find out more here.
Closed out of the seminar you want? Sign up for the Spring 2018 Honors Seminar Waiting List!
If your desired course is closed, please submit the Google form located on this page to request a spot.
We will try our best to accommodate your request. You will be notified if you are approved before the spring semester begins.
Campus Events
What is Genetic Counseling?
Are you interested in genetics? Do you maybe want to become a genetic counselor? Then come to the presentation by Professor Jessica Joines on October 9 to learn the whats, hows, and whys of the job. Topics include what this job, which has fantastic predicted job growth, entails and Rutgers' unique and competitive Genetic Counseling Certificate and Master's Programs.
Date: Monday, October 9, 2017, 8:30PM
Place: Life Sciences Building Auditorium
Campus Opportunities
Yleana Leadership Academy Internships
The Yleana Leadership Academy is interested in recruiting both grads and undergrads for a transformative SAT summer camp which is part SAT boot camp, part higher order thinking skills development, part leadership academy, part on-campus college experience, and part traditional summer camp. We are looking for people who would be willing to work hard and have an amazing time creating a summer camp experience for kids. It's a ton of work but a LOT of fun! We're hiring for four different positions within our organization this summer: Supporting Teacher/Counselor, Master Teacher/Counselor, Program Leader, and Operations. 2018 Employment Dates: June 16 - August 13, 2018.
Interested in applying? Fill out our form here. Please be prepared to take a diagnostic test, composed of pieces of the SAT, as part of the hiring process.
Priority Application Deadline: December 15, 2017
Programs at the Institute of Women's Leadership
Are you interested in Women's Leadership? In finding mentors? In building communities? In creating change? Then be sure to look into one of the many programs offered by the Institute of Women's Leadership for next summer and next year, including the summer internship program CLASP, the undergraduate mentorship program WINGS, and the two-year certificate bearing Leadership Scholars Program (which can count as your Honors Capstone). Find out more here.
Teach a FIGS
Would you like to share your knowledge with others and give back to your college community? Have you ever wondered what it would be like to teach at Rutgers? Are you interested in a challenge or want to improve your presentation and public speaking skills? If so, you should consider applying to be a FIGS Peer Instructor (PI). Read about honors student Madeline Padner's experience as a FIGs instructor here.
Find out more about the program and how to apply at this link.
Robert Wood Johnson Volunteer Intensive Program
Applications for the RWJ Volunteer Intensive Program (VIP) are now available. If you are considering participating in this program for the upcoming Spring 2018 semester, you will need to come in and meet with a HPO advisor during walk-in hours (which are posted on the HPO website). Before coming in to meet with a HPO advisor to obtain an application, please be sure that you meet all of the following criteria, as listed on the website, which, with other information can be found here.
Shout Outs
Seeking love? A personal tutor? Something to do on a Saturday night?
Try something a little retro and send in a shout out for the newsletter. You can get yours published by sending an email to sashp.nl@gmail.com and including "Shout-Out" in the subject line. We'll post three or four every week so read carefully, you never know when your name will come up!
May Your Past Inform Your Presentation
Dean Bouchenafa- Looking forward to looking back with you at this week's Colloquium!
Hope it went well!
FH-We all hope your presentation at Penn went fantastic last Friday.-Your office buddies
Fingers Crossed
KS-I hope your interview went well! I'm sure you're going to get an internship. -Madame La Présidente
Popcorn Poetry
Last week we posted the first stanza and we got responses. Posted here is our choice for the next part of the poem. Send in your ideas for the next to sashp.nl@gmail.com and the best one will be posted in next week's Shout Outs section.

With rainbows and unicorns,

Scent of hot dogs in the air

Sunshine and daisies

In a life without care

​

An archive of this and past newsletters can be found here.

www.sashonors.rutgers.edu | contact | Facebook | LinkedIn | Twitter