Monday, November 21, 2016

Hey School of Arts and Sciences Honors Program Students!

After this Thanksgiving, I have no ragrets, not even a single letter. I ate so much apple pie; I didn't hold back. And I hope you didn't either! Thanksgiving is a great excuse to eat a lot of great food in a very short period of time. And don't even get me started about the leftovers! Now, back to our regularly scheduled programming: events this week!

Check out these four awesome SASHP events:

1. Donuts with Dean Kim-Lee today from 2 - 4 PM in the McCormick Lounge on Busch Campus.
​
2. Artists Collective Playwriting/Play Adaptation Workshop on Wednesday, November 30 at the SASHP Main Office from 7 to 10 PM!

3. Want to have some fun with friends? Go to SASHP's Trivia Night in Brett Hall Lounge on Thursday, December 1 from 5 - 7 PM.

4. And if you still want to get involved in choosing the summer reading book for next year's incoming SASHP class, come to the Tea with the Dean at the SASHP Main Office (35 College Ave) at 4:30 PM!

Looking to see an interesting and thought-provoking film? Come to the film screening of Teen Behenein on Wednesday, November 30 from 3:30 - 5:30 PM in Voorhees Hall Room 105. It's a presentation of the School of Arts and Sciences Signature Course, "Religions now! 21st Century Controversies" and Rutgers University Dpartment of Religion and South Asian Studies Program.

If you're interested in attending the United Nations Association's (UNA-USA) 2017 Members' Day on Friday, February 17, 2017, email e-mail Dean Bouchenafa at kbouchenafa@sas.rutgers.edu by Wednesday, November 30th!

If the SAS Honors seminar course you want is closed, add yourself to the waiting list here!

If you're still looking for a cool course or two to add, take a look at the SAS Signature Spring 2017 Course called "Russia: Between Empire and Nation?" taught by Professor Edyta Bojanowska and another called, "The Arts of Power: Ritual, Myth, and Propaganda from the Age of Augustus to the World of Wikileaks," taught by Professor Alastair Bellany.

I've saved the best for last! Rutgers Giving Day is coming up on Tuesday, November 29 (tomorrow)! Show your support and make this day scarlet! Want to donate to the School of Arts and Sciences Honors Program? Use this link here! Remember that even a little bit is something!

And that's all for this week, folks. Tune in next week for some more events!

Sincerely,
Nida Saeed
Student Director of Honors Media
Honors Events
Junior Academic Meeting(JAM)
The future is coming and it is coming for YOU. Learn the information you need to plan for at least part of it, your SASHP Capstone, this Friday at the Junior Academic Meeting (more affectionately known as JAM) where the Honors Deans will go over all the basic information you need to plan ahead. Open to all honors students, especially sophomores and juniors. Find out more here.
Date: Friday, November 17, 2017, 01:00pm - 03:00pm
Place: Academic Building, Rm. 1180 (CAC)
Contact: honors@sas.rutgers.edu
Artists' Collective Events
One Night Only: No Exit
Hell is coming to 35 College Avenue, and you should come too. The SASHP Artists' Collective hosts Basement Shakes for a one-night only special presentation of Jean-Paul Sartre's NO EXIT. Admittance is first come, first served, so be early and be excited. There will be cookies and a talk about site-specific theatre. Come thru or burn for all eternity!
Date: Thursday, November 16, 2017, the house opens at 7 pm, the show starts at 8
Exhibition: Photographs by Nicholas Buchinski
Come see the work of a member of the Artist's Collective e-board! Refreshments will be served.
Date: Friday November 17, 2017 3-5PM
Writing Workshop
Join the Artists' Collective for a discussion about writing followed by a workshop! There will be cookies.
To have your writing workshopped, please email your piece to nbuchinski95@gmail.com. Submissions of all mediums are welcome, but please try to keep submissions under 1500 words.
You do not need to submit a piece to participate.
Date: Monday, November 20, 2017 8-10PM
All events are at 35 College Ave.
Trivia Night
Ever been accused of knowing it all? Come and see if it's true at the SASHP Peer Mentor Trivia Night. Bring your friends for a fun night of trivia, pizza, and prizes. All SASHP students are welcome.
Date: Thursday, November 30, 2017 7PM
Place: McCormick Lounge
Honors Announcements
Join the Summer Reading Selection Committee!
Love to read? Join the Summer Reading Selection Committee and help select the book the incoming class of Honors Program students will read during summer 2018!
Date: Friday, December 1, 2017 12:00-1:00 pm
Place: Parlor at 35 College Ave. Pizza will be served!
Contact/RSVP: Lori Reba reba@sas.rutgers.edu
Become an Honors Ambassador
Would you like to be a SAS Honors Program Ambassador for 2017-2018? Student Ambassadors are an integral part of recruitment for the SAS Honors Program. Ambassadors are trained early in the spring semester for participation in the SAS Honors Program Scholars Days serving as panelists and luncheon hosts. We hope you will apply!
Applications are due by 5:00 pm, Thursday, November 30. Click here for the application. If you have any questions, please contact Dean Hashemi or Karen Nagy at knagy@sas.rutgers.edu
Let SASHP be your Rockin' Robin: Tweet, tweet, tweet
Do you have some news to share about your accomplishments, cool things you are doing at Rutgers, fun facts and profound concepts you've learned in your courses? Send your news to honorsdean@sas.rutgers.edu. We'd love to tweet about it at @RU_SASHP or under the hashtag #SASHP.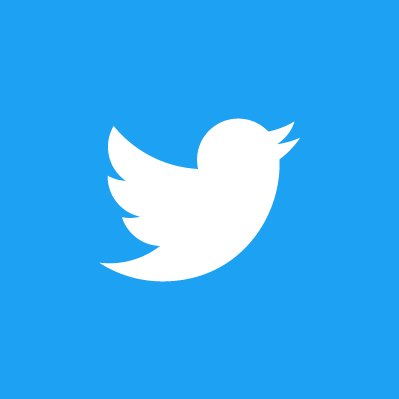 Honors Advising
An Enemy is Someone Whose Story You Haven't Heard
Rethink your preconceived notions this spring in two exciting new SAS Signature Courses that will use comparative literature to examine our perceptions of progress and conflict respectively next semester. These are a great way to step out of your comfort zone and complete some Core Requirements. Be sure to check them out.
The Global Ecological Imagination: 01:195:220 (4 credits) Core: CC, AHo
Professor Jorge T. Marcone, Spanish and Portuguese, Comparative Literature.
Find out more here.
Past Today: Why Conflicts Endure: 01:195:270 (3 credits) Core: CC, AHo, AHp
Professor Richard Serrano, French, Comparative Literature
Find out more here.
Honors Embedded Courses
Want to study abroad, but don't want to spend a semester away? Try an embedded honors course and over a week in France, Poland, Ireland, or South Africa in conjunction with an Interdisciplinary Honors Seminar. Hurry, because applications close soon. Find out more information here.
Closed out of the seminar you want? Sign up for the Spring 2018 Honors Seminar Waiting List!
If your desired course is closed, please submit the Google form located on this page to request a spot.
We will try our best to accommodate your request. You will be notified if you are approved before the spring semester begins.
Campus Events
CBN Retreat
The CBN Retreat features speakers throughout the day and is open to CBN Faculty, Postdoctoral Associates, Graduate and Undergraduate Students. Lunch and light refreshments will be provided. Please RSVP and note any dietary restrictions to Lauryn Siu at siu@dls.rutgers.edu by Monday December 4.
Date: Thursday, January 11, 2018 9-4:30 PM
Place: Cook Campus Center Multipurpose Room 202
Contact: siu@dls.rutgers.edu
What is Genetic Counseling?
Are you interested in genetics? Do you maybe want to become a genetic counselor? Then come to the presentation by Professor Jessica Joines on October 9 to learn the whats, hows, and whys of the job. Topics include what this job, which has fantastic predicted job growth, entails and Rutgers' unique and competitive Genetic Counseling Certificate and Master's Programs.
Date: Monday, October 9, 2017, 8:30PM
Place: Life Sciences Building Auditorium
Opportunities
Popcorn for the People
Enactus Rutgers is partnering with Popcorn for the People - a nonprofit company that employs adults on the autism spectrum. They are a vendor at all RU Athletics games, so we need volunteers to help sell gourmet popcorn alongside the employees with autism. The next opportunity to volunteer is at the Football game on 11/25 from 3pm-7pm. Enactus can provide community service hours for the event. NO ticket needs to be bought, we will have wristbands for all volunteers to enter the stadium. For more information, they can contact me at taslim.soomar@gmail.com. In addition to volunteering, we are looking for organizations to buy popcorn in bulk, and sponsor the company.
An archive of this and past newsletters can be found here.
www.sashonors.rutgers.edu | contact | Facebook | LinkedIn | Twitter