Good afternoon, dear SASHPers,



It's finally November! I hope you all remembered to adjust your clocks for Daylight Savings Time yesterday morning. Check out more opportunities to explore new interests below! In reference to the previous Newsletter, please note that sign-ups for free tickets to the NJ Symphony Orchestra have closed.

Highlights:
- Check out more Honors opportunities to study abroad at the upcoming Honors Study Abroad Fair and on our updated Global Experiences page here!
- Artists Collective is accepting artwork for their latest exhibition "Intersection" coming up and is featuring Dr.Strangelove for Cinema Night this Friday!
- Check out this week's Tea with the Dean on research opportunities with Aresty Research Center!
- Enjoy an evening at the theater seeing "Anything Goes" with the Livingston Theatre Company!
- Opportunities to apply for a medical scribe position and more!

Remember, you can always stay updated by following us on Facebook and Twitter.

Enjoying posts by your fellow SASHPers on the SASHP Blog? Subscribe today!

Want to feature your club or event with us? Submit this form to be featured on the SASHP Newsletter. Please note that the Newsletter comes out every Monday.

As always, feel free contact us at honors@sas.rutgers.edu or 848-932-7964 if you have any questions!

Enjoy your first week of November, everyone!

Sincerely,
Stacey Damito
Student Director of Honors Media
Click on event title for further details
Announcements and Honors Events
Attend the Honors Study Abroad Fair
Wednesday, November 4 at 4:00PM
Honors College South Lounge & Cafe, 5 Seminary Place, College Ave Campus
Looking to study abroad with fellow Honors students? Check out the Honors Study Abroad Fair occurring this Wednesday!
Light refreshments and tabling by various honors embedded programs will be available, featuring honors deans and professors leading spring 2016 trips to Spain, Poland, Ireland, Jamaica, and the Netherlands! See descriptions of Global Experiences available here!
This Week's Tea with the Dean: Aresty Research Center
Thursday, November 5 at 4:30PM
School of Arts & Sciences Honors Office, 35 College Ave
Are you interested in gaining real research experience? Come to this week's Tea with the Dean with Aresty's Director, Brian Ballentine to learn about all the programs available through the Center, in particular the Aresty Research Assistant (RA) Program.
This program helps students from all fields--STEM, social sciences, and the humanities--join professors' research projects, so if you are interested in helping professors on cutting-edge research projects and would like to begin to learn the research process first-hand, check it out!
Refreshments will be served. See the calendar event for more details.
Artists Collective Meeting, Cinema Night, and Art Submission for "Intersection"
Friday, November 6 at 3:00PM
School of Arts & Sciences Honors Office, 35 College Ave
Come out to this Friday's Artists Collective Meeting at 3:00PM in 35 College Ave to discuss current projects, trips, and more. There will be pizza and soft drinks!
Cinema Night will be featuring Dr. Strangelove this Friday night at 7:00PM in 35 College Ave.
Also, our upcoming exhibition, "Intersection," is currently accepting more artwork! Please submit works by Friday, November 6 to 35 College Ave. Please attach information on the artist, title, medium, size, date, and class year.
SAS Honors Program Alumni Gathering
Saturday, November 7 at 5:00PM
School of Arts & Sciences Honors Office, 35 College Ave
The School of Arts & Sciences (SAS) Honors Program invites you to join us for an informal reception! Meet current SAS Honors students and Honors Alumni. Learn about the newly formed Rutgers Honors Alumni Society (New Brunswick) and enjoy light refreshments!
The reception will immediately follow the conference "Black on the Banks: African-American Students at Rutgers in the 1960s," a part of the Rutgers 250th Celebration.
The conference is free and open to the public. For more information about the conference, visit http://250.rutgers.edu/bobtalk.
An Evening at the Theatre: Anything Goes
Thursday, November 12 at 8:00PM
Livingston Hall, Livingston Student Center
The School of Arts & Sciences (SAS) Honors Program invites you to An Evening at the Theater, "Anything Goes" presented by The Livingston Theatre Company. To reserve a ticket, please email knagy@sas.rutgers.edu. Order deadline is Friday, November 6.
Apply to Become a SAS Honors Program Ambassador
Would you like to become or continue as a SAS Honors Program Ambassador for 2015-2016?
Student Ambassadors are an integral part of recruitment for the SAS Honors Program. Ambassadors are trained early in the spring semester for participation in the SAS Honors Program Scholars Days serving as panelists and luncheon hosts.
SAS Honors Program Ambassadors participate in Rutgers Day, Open House, and may host prospective students on campus and/or in classes. We hope you will apply!
Complete the application by Monday, November 30, 2015 at 5:00PM to hp_ambassadors@sas.rutgers.edu
If you have any questions, please contact Dean Hashemi at mhashemi@sas.rutgers.edu
Honors Program Tip of the Week from Dean Dentler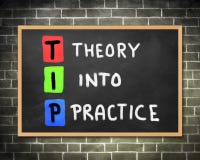 Graduating early? Staying an extra semester? Don't forget to let the SAS Office of Academic Services know your graduation plans!
The reclassification form is available online or at any of the SAS Advising Centers. Students are reviewed only for the graduation cycle that is declared and by the time you register for your spring courses you should have an idea what will remain for senior year.
See your Honors Program Dean if you have any questions about this and/or spring registration!
Take a Trip to Barnes Collection and Stedman Gallery
Take a trip through artist alley with the School of Arts & Sciences (SAS) Honors Program and the Rutgers Honors College! We will be visiting the Barnes Collection in Philadelphia and the Stedman Gallery in Rutgers-Newark on Saturday, December 5.
See details and sign up at http://goo.gl/forms/XQqDukR3pL.
There are 40 seats available, first come, first serve. Please sign up and submit your $5 by Friday, November 27 to the SAS Honors Main Office at 35 College Ave.
Campus Events
Peer Panel: Life After Life Sciences
What are YOU going to do after college?
Association of Undergraduate Geneticists (AUG) will be hosting a peer panel on Life After Life Sciences! Four students (MD-PhD, PhD Grad, Genetic Counselor, and Lab Tech) will discuss the different paths students can take after obtaining an undergraduate degree and answer any questions students may have about the graduate field!
Date: Monday, November 2 at 8:30PM
Place: Auditorium, Life Science Bldg, Busch Campus
Contact: Rutgers AUG at rutgersaug@gmail.com
Open House: Collaborative Center for Community-Based Research & Service
Want to receive academic credit by engaging with the New Brunswick community?
The Collaborative Center offers students involvement opportunities through programs like: advancing community development, Rutgers Bonner Leader Program, Rutgers Mentoring Program, Rutgers Behavioral Assistant Program, Community Research Assistant Program, and the Conversation Tree
To find out more about how you can be involved, stop by any one of our info sessions for 15-20 minutes. See flyer and other open house dates here.
Date: Thursday, November 5 at 3:00PM-5:00PM
Place: Room 411A, College Ave Student Center, College Ave Campus
Contact: collaborativerecruitment@gmail.com
Film Screening: In Plain Sight, on Sex Trafficking in the US
RU Campus Coalition Against Human Trafficking (RUCCAT) will be screening In Plain Sight, a documentary about the issue of sex trafficking in the U.S. on Wednesday, November 4 at 8 PM in the Graduate Student Lounge (College Ave). Come out to learn more about sex trafficking in the U.S. and for a discussion afterwards.
Photo-op before and during the event. Free and delicious food will be provided!
See the Facebook event here. Watch the trailer for In Plain Sight here.
Date: Wednesday, November 4 at 8:00PM
Place: Graduate Student Lounge, College Ave Campus
Contact: RUCCAT at rutgersccat@gmail.com
Tailgate with Executive Dean Peter March
Executive Dean Peter March will be hosting a Tailgate for the RU vs. Nebraska game on November 14, 2015. We hope you can join us!
RSVP: development@sas.rutgers.edu or 848-932-6450. Please confirm/provide your email address with your RSVP so that we can send an email confirmation with the official Tailgate start time!
Date: Saturday, November 14 at TBA
Place: HighPoint Solutions Stadium, Busch Campus
Contact: development@sas.rutgers.edu of 848-932-6450
Lecture: Cold War Fantasy: How Ordinary People Shaped the Postwar Order
In this lecture, Masuda Hajimu reevaluates what the Cold War was, examining not only centers of policymaking, but also the seeming aftereffects of Cold War politics: suppression of counterrevolutionaries in China, the White Terror in Taiwan, the Red Purge in Japan, and McCarthyism in the United States. Such purges were not merely the end results of the Cold War, Masuda argues, but forces that necessitated the imagined reality of the Cold War in attempts at restoring purity and tranquility at home.
Masuda Hajimu is Assistant Professor of History at the National University of Singapore and author of Cold War Crucible: The Korean Conflict and the Postwar World (Harvard University Press, 2015). He graduated from Rutgers University in 2005 and earned a Ph.D. at Cornell University in 2012.
Date: Monday, November 16 at 4:30PM
Place: Rm 301, Van Dyck Hall, College Ave Campus
Contact: Dept of History at (848) 932-7905
Opportunities
**New - Apply to be a Math/Science/English Tutor
C2 Education is now hiring Math, Science, English Tutors for K – 12!
Assist in preparation for...
PSAT, SAT I Reasoning Test (Critical Reading, Writing, Math)
SAT II Subject & AP Tests (English, Math, Biology, Chem, Physics, History, Economics, Foreign Languages etc.)
Language Arts/English, Math, Science School subject tutoring for K-8
Algebra 1 & 2, Geometry, Trigonometry, PreCalculus, AP Calculus
C2 Education offers a competitive pay rate, depending on credentials and experiences
A Bachelor (or higher) degree with strong academic standings is required. The following are also preferred:
Teacher Certificates are pluses
Very dependable with work experience and reference letters
Ability to achieve above 750 score in SAT-1/2 for teaching subjects
Passion to teach and engage with students, with hearts to learn & improve continually
U.S. residence
Contact Choi Kwan, Ph.D. at 732-432-4860, East Brunswick, NJ for details
Submit resume to East.Brunswick@c2educate.com
**New - Open House for Master's Programs in Biomedical Sciences
Rutgers Graduate School of Biomedical Sciences (Newark Division) will present an Open House for our Master's Programs in Biomedical Sciences! The master's programs (MBS and MS) are designed for college students who want to be more competitive when applying to MD (Medical Scholars), DMD (Dental Scholars), or other health-related programs, or want to obtain/enhance a position in the pharmaceutical or biotechnology industry (Biomedical Research Scholars) or are considering a PhD or other career.
See here for more details.
Date: Friday, November 6 at 1:00PM-5:00PM
Place: Medical Science Building, Entry Foyer, 185 South Orange Ave, Newark, NJ
Contact: GSBS Admissions Office at 973-972-4511
The Collective Bill Caspare Memorial Fund Scholarship
Collective is excited to announce a new scholarship fund within the 4A's Foundation, The Collective Bill Caspare Memorial Fund Scholarship!
The Collective Bill Caspare Memorial Scholarship will support diversity in the New Media, Data Science and Product Development disciplines within advertising and media.
Three talented, diverse students will be awarded $6,000 based on outstanding talent. Additionally, scholarship recipients will be eligible to receive an internship opportunity between their junior and senior year at a Collective's New York Headquarters, as well as access to the many industry events and conferences conducted by the 4A's.
The scholarship will open to applicants on Tuesday, October 6, 2015 through Tuesday, November 10, 2015. To learn more about Collective's Bill Caspare Memorial Fund, please click here.
Read More
An archive of this and past newsletters can be found here.
www.sashonors.rutgers.edu | contact | Facebook | LinkedIn | Twitter