Monday, November 23, 2015

It's almost Thanksgiving, SASHPers!

Before we part for a long and filling weekend, there are a number of announcements you must read below.

Primarily, please note that this Wednesday is Friday schedule, so please report to your Friday classes on that day.

Highlights:
- Please pay your dues for the Barnes Collection/Stedman Gallery Trip by this Wednesday, Nov 25!
- Join us tomorrow for a night of storytelling, cookies and hot chocolate in the Jameson H lounge on Douglass!
- Enjoy some Monthly Desserts with Dean Kim-Lee on Monday, Nov 30!
- Artists Collective is accepting artwork for a new exhibition and hosting drawing session and cinema night on Friday, Dec 4!

Need Honors credits? There are seats available in a variety of course, including Physiological Adaptation and Introduction to Health, Medicine, and Literature!
Want to travel abroad? There are also seats available for a variety of Global Experiences!

As always, we make sure to share new opportunities with Honors students via the Newsletter. This week we feature on-campus job openings and internship programs! See below.

That is all for this week!

In anticipation of the storm of final exams coming soon, I hope that you all will first enjoy the calm of a lovely and tasty Thanksgiving weekend!

Sincerely,
Stacey Damito
Student Director of Honors Media
Click on event title for further details
Announcements
In anticipation of Thanksgiving weekend, please be reminded that next Wednesday, November 25 is FRIDAY schedule. In other words, please report to your Friday classes that day. If you have any questions, always feel free to contact us at honors@sas.rutgers.edu or 848-932-7964!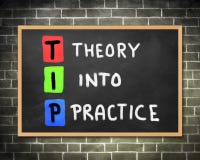 In the spirit of Thanksgiving, remember that although college is hard (and you need to work hard), you shouldn't forget that spending time with your friends and family is also important.
Happy Thanksgiving!
Tuesday, November 24 at 8:00-10:00PM
Jameson H Lounge, Jameson Hall, Douglass Campus
Connect with fellow SAS Honors Students, and share stories from your first days at Rutgers and reflect on what we've all learned so far. All class years are welcome for a night of storytelling, cookies and hot chocolate in the Jameson H lounge on Douglass. This event is sponsored by the Jameson H PALs and the SASHP.
Take a trip through artist alley with the School of Arts & Sciences (SAS) Honors Program and the Rutgers Honors College! We will be visiting the Barnes Collection in Philadelphia and the Stedman Gallery in Rutgers-Newark on Saturday, December 5.
See details and sign up at http://goo.gl/forms/XQqDukR3pL.
Seats are available first come, first serve. Please sign up and submit your $ 5 by Wednesday, November 25 to the SAS Honors Main Office at 35 College Ave.
Thursday, December 3 at 4:30PM
SASHP Main Office, 35 College Ave
The second meeting of the Summer Reading Selection Committee will be at this week's Tea with the Dean. All are welcome!
If you would like to get involved, but cannot attend the Tea, please send an email to Dean Dentler atkdentler@sas.rutgers.edu.
The Artists Collective is extending the current exhibition on the Yucatan until we receive enough submissions for the next exhibition "Intersections." Please submit your art work for this next exhibition as soon as possible!
Our next Drawing Session is Friday, December 4 at 3:00pm in the SASHP Main Office, 35 College Ave.
Our next Cinema Night is Friday, December 4, at Brett Hall, details to follow in a later announcement.
Also, we would like to make a shoutout to our writer-in-residence Paul Blaney for the latest release of his book, Mister Spoonface, now available for purchase!
Have you ever wanted to enjoy an experience abroad without taking the whole semester off?
The School of Arts & Sciences Honors Program offers a handful of Global Experiences, and the seats are starting to fill up!
Go to countries as close as Mexico and Jamaica to as far as Spain and Ireland, and learn about the cultural history unique to each place!
For more information about each program, see the website here or contact SASHP at honors@sas.rutgers.edu.
Would you like to become or continue as a SAS Honors Program Ambassador for 2015-2016?
Student Ambassadors are an integral part of recruitment for the SAS Honors Program. Ambassadors are trained early in the spring semester for participation in the SAS Honors Program Scholars Days serving as panelists and luncheon hosts.
SAS Honors Program Ambassadors participate in Rutgers Day, Open House, and may host prospective students on campus and/or in classes. We hope you will apply!
Complete the application by Monday, November 30, 2015 at 5:00PM to hp_ambassadors@sas.rutgers.edu
If you have any questions, please contact Dean Hashemi at mhashemi@sas.rutgers.edu
Honors Events
Calling all McCormick/Busch Residents!
Join Dean Kim-Lee for Monthly Desserts with the Dean in the McCormick Suites Lounge to chat, ask a quick question, or to enjoy a dessert.
Date: Monday, November 30 at 2:00-4:00PM
Place: Lounge, McCormick Suites, Busch Campus
Contact: Dean Kim-Lee at jmkim@sas.rutgers.edu
Campus Events
As many of us in the past few weeks, you might have come together to mourn the victims of the many acts of terror that have shaken the world lately, in Beirut, Ankara, Paris and elsewhere.
The Department of French would like to offer a space for discussion with students and faculty to talk and learn more about the recent events in Syria and their implications in many countries across the globe.
Date: Monday, November 23 at 2:45PM-4:00PM
Place: Graduate Lounge, College Ave Student Center, College Ave Campus
Contact: Sara Fadabini (sarafadabini@hotmail.it), Claire Menard (cmenard@rci.rutgers.edu)
Commuters! We encourage you to participate in Off-Campus Students Association (OCSA) events coming up! This one is the RUSHour Meeting: Leadership Edition, where you will learn valuable skills that can open doors to more opportunities in the future.
Date: Tuesday, December 1 at 5:00-7:00PM
Place: Coffeehouse, Livingston Student Center, Livingston Campus
Contact: ruocsa@gmail.com
Since 1956, the Eagleton Institute of Politics has been committed to building a deeper understanding of how the U.S. political system works, how it changes, and how it can work better. Our students, alumni, faculty, and staff make an impact at the local, state, and national level. On Rutgers Giving Day, Eagleton supporters will have a chance to amplify that impact in a whole new way.
Mark your calendars for December 1st to be a part of Rutgers Giving Day -- an exciting, action-filled 24-hour online university-wide fundraising event. It's a call to action for the Rutgers community and a great opportunity to support your favorite Eagleton program.
Join us as Eagleton will be challenged to garner as much support as it can in just one day. Tune in to Rutgers and Eagleton social media and visit GivingDay.Rutgers.edu for updates and status reports throughout the day.
Don't wait until December 31st to make your annual gift. Increase your impact by making a contribution on December 1st. Let's Make It Better!
Jayanti Owens, Department of Sociology, Brown University, presents a lecture, "Coloring the 'Boys Will be Boys' Chronicle: Race, Gender, and Changes in Children's Behavior Problems Across Two Decades."
Date: Wednesday, December 2 at 11:30AM - 12:50PM
Place: Room 128, Davison Hall, Douglass Campus
Contact: soc-chair@sociology.rutgers.edu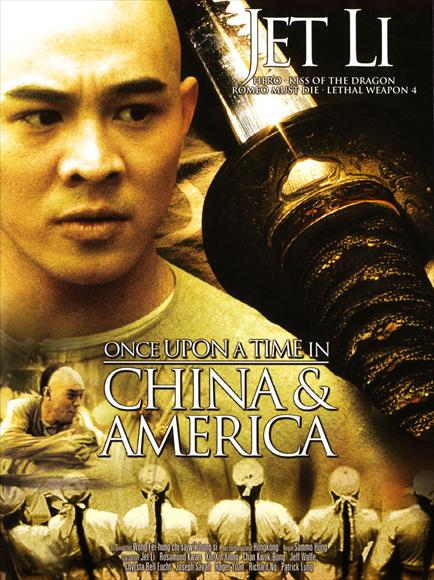 Join us for a showing of Once Upon a time in China (1991). Set against the backdrop of late 19th century Canton, this film tells the story of legendary martial arts hero Huang Fei-Hong fighting against Western imperialism in China. Part of the Confucius Institute of Rutgers University Chinese Movie series fall 2015 featuring popular and classic Chinese cinema.
All are welcome. Free admission. Light refreshments will be served.
Date: Friday, December 4 at 6:00PM
Place: Room 211, Murray Hall, College Ave Campus
Contact: lsiu@rci.rutgers.edu
Jack is Ernest in London. Algernon is Ernest in the country. But an unfortunate series of mishaps found both Ernest's in a perfectly hilarious twist. When the Ernest's come together with their love interests, a crazy aunt, two interesting butlers, and a priest and schoolteacher who shamelessly flirt with each other, they soon start to see the Importance of Being Earnest.
Come out for Shem Productions' showing of The Importance of Being Earnest, A Trivial Comedy for Serious People by Oscar Wilde. Tickets are $5 for students and $10 for non-students. For more information, please see http://shemproductions.weebly.com/.
Date: Saturday, December 5 at 7PM; Sunday, December 6 at 2PM & 7PM
Place: Room 138, Hickman Hall, Douglas Campus
Contact: shemproductions@gmail.com
Commuters! Come to the SunnySide Startup, where commuter and other off-campus students can enjoy some free breakfast to get full and focused. Meet administrators from various university departments and learn about the services they provide.
Date: Monday, December 7 at 9:30AM-12:30PM
Place: Multipurpose Room, College Ave Student Center, College Ave Campus
Contact: ruocsa@gmail.com
Registration is now open for the 2015 Student Affairs Conference on December 10 at the Livingston Student Center, Piscataway—free for students and staff on all campuses who register with a valid netID and $25 for others.
The conference theme is Resilience: Rising to the Challenge. The keynote speaker is Daniel Jean, executive director of the Educational Opportunity Fund Program and Academic Development at Montclair State University. Conference activities include more than 20 workshops.
A continental breakfast and lunch are provided. Register and learn more here.
Opportunities
Are you passionate about your major and interested in teaching first-year students? Do you enjoy mentoring? Are you looking for a leadership experience that will allow you to build new skills and will stand out as a unique and prestigious experience to future employers and graduate school selection committees?
If you answered yes, then we invite you to apply to become a FIGS Peer Instructor!
For a detailed overview of the position and selection process, please visit https://figs.rutgers.edu/peer-instructors/teach-a-figs. The online application is available at the same link and due by January 28 2016.
Are you hardworking and dedicated individual? Not afraid of working long days? Have tons of Scarlet Pride you want to share with the world? If you answered yes to these questions you may be right for the Rutgers orientation leader position. The Office of New Student Orientation begins its orientation leader hiring process with our MANDATORY information sessionsCome out and learn more about the orientation leader position and how to apply. Read More
This January, an Art+Science opportunity will bring together a unique group of Biologists and Artists to creatively explore the tropical wildlife of the Caribbean! The ART+BIO Collaborative, a Cambridge, MA non-profit, is offering ISLAND LIFE: Tropical Field Studies of Art+Nature in Puerto Rico, January 7-13, 2016. The program is designed for students, artists, scientists, professionals and all people interested in nature, art, and biology.
ISLAND LIFE is a hands-on, immersive, and project-based program that integrates biology and art in the field, at various environments in Puerto Rico. The focus of the program is to learn about Puerto Rico's diverse wildlife through artmaking and field biology. We travel to rainforests, dry forests, beach, coastal, coral reef, mangrove, and mountain environments. The program involves multiple site-specific projects that integrate creativity, art and biology.
Dates: January 7-13, 2016
Info and Application: http://www.artbiocollaborative.com/island-life
Read More
The world is ready for a change. We are building a generation of global health leaders that looks, thinks, and acts differently. We are engineers, designers, and data analysts. We are committed to social justice, we are united by the belief that health is a human right, and from where we're sitting the future looks very, very bright.
We are searching for 160 talented young leaders from every sector for our 2016-2017 class of Global Health Corps fellows who will join our community of nearly 600 changemakers worldwide.
Applications are open November 4, 2015 to February 2, 2016. Apply today!
Read More
An archive of this and past newsletters can be found here.
www.sashonors.rutgers.edu | contact | Facebook | LinkedIn | Twitter