Monday, November 6, 2017

Dear School of Arts and Sciences Honors Program Students,

As fellow passengers on this curiosity voyage, you know that learning doesn't end in a classroom. One must investigate the shadow looming closer and closer on the wall, ask questions even when everyone tells you to stop, and, occasionally, borrow more than five books from the library. And this week there are plenty of paddles to help on your journey. I promise.

So let's grab some Eggos, hop on our bikes, and and be a bunch of nerds.

Unsure how to navigate the Upside Down that is registration? Be sure to come to Hot Chocolate with Hemisha for peer advising and visit your honors dean, including our new dean Kathy Sadowsky on Douglass Campus. Need to learn more about other places in the world? Go to the Poetries-Politics exhibition. Want to research your really important scientific discovery (see: demodog corpse)? Be sure to head to the Finding Undergraduate Research Opportunities workshop. Want to get a feeling of nostalgia? Read these blog posts reminiscing on the Halloweens and registration periods of yore.

And if you just want to know what I mean by curiosity voyage, go to this link and fast forward to 3:30.

Stay cool and watch out for mouth breathers,

Kim Peterman

Student Director of Honors Media
Honors Events
Hot Chocolate with Hemisha
Cuddle up with some hot chocolate and next semester's schedule: meet with the Peer Leader in McCormick Hemisha for guidance.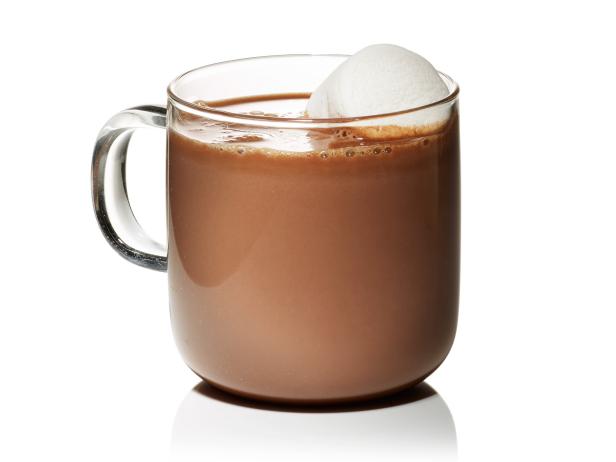 Date: Monday, November 9, 2017, 9 PM
Place: McCormick Suites Floor Lounge
Honors Announcements
Poetries-Politics Exhibition
Poésies-Politiques / Poetries-Politics is an international conference drawing scholars and poets from around the globe to discuss and read texts illuminating the fluid and ever-changing relations between poetry and politics. The exhibition, which will include over 100 great political poems from Antiquity to the present representing a vast array of languages and cultures, will feature printed posters individually designed through a collaborative process with Visual Arts students from Mason Gross School of the Arts, as well as films on the poster-poems and on the "making" of the exhibition. Attending either day will count as a Colloquium event. Find out more here.
Date: November 9-10, 2017
Place: Academic Building A
Alumni Spotlight: When You Wish Upon a Star
Ever want to work with Mickey Mouse? Here's someone who has and he got his start right here at SASHP! Read more here.
Honors Advising
Frère Jacques, Dormez-vous?
La Chanson: Songs of France 420:392:H1/01, Professor Uri Eisenzweig; Tuesday 3 (11:30-12:50) - Thursday 4 (1:10-2:30), AB 1180, CAC
The course will introduce you to a variety of French songs. You will get acquainted with the history of French songs. You will learn about France, past and present, through French songs. And you will actually be singing French songs, accompanied by an accordion! Can count as an Honors course! Can also be taken in French!
A Tale of Two Uprisings
In connection with the spring course "Exile under Nazism and Communism" Professor Nancy Sinkoff (Jewish Studies/History) will lead 15 students on a week-long global field experience, "A Tale of Two Uprisings," to Poland immediately after the semester. Building on the literary and historical themes of the course, high achieving students will visit two cities, Warsaw and Cracow, with day trips to Nowa Huta (The New Steel Mill), east of Cracow, and to Auschwitz-Birkenau, the site of the Nazi concentration and death camps.
Travel Dates: May 2018
Class Meeting Times: Tuesday/Thursday 4:30PM-5:50PM
Course Number: 01:959:192, 1 credit, 01:563:270/510:263/01:360:292, 3 credits
Campus Events
Finding Undergraduate Research Opportunities at Rutgers
Learn how to obtain research opportunities at Rutgers directly from faculty and experienced undergraduate researchers in the humanities, social sciences, and STEM. Hosted by the Aresty Research Center for Undergraduates and Rutgers Research Review. Event is free to attend. Food and beverages will be provided.
Featured Speakers: Dr. Charles Keeton (Department of Physics and Astronomy) and Dr. Elizabeth Matto (Eagleton Institute of Politics)
Date: November 8th, 2017 6:30 p.m. to 8 p.m.
Location: College Ave. Student Center, Room 109
Art After Hours
The Zimmerli celebrates "Commemorating the Russian Revolution, 1917/2017" at Art After Hours: First Tuesdays. The evening features curator-led tours of the exhibition and live music by local Caribbean trio The Young Picassos. In addition, the event welcomes Ainsley Morse, Ben Felker-Quinn, Charles Swank, and Matvei Yankelevich (executive director of Ugly Duckling Presse) for a reading of Russian poets whose work was suppressed by the Soviet government, including Osip Mandelstam and Daniil Kharms (who were both arrested under Stalin) and poetry written during the Siege of Leningrad in 1942. Free admission and complimentary refreshments.
Date: Tuesday, November 7, 2017 5:00 PM - 9:00 PM
Place: Zimmerli Art Museum, 71 Hamilton St, College Ave Campus
More information here.
Leading Together
Leading Together joins community leaders, Rutgers students and faculty for a conversation on civic engagement and leadership. This panel discussion featuring distinguished leaders will be facilitated by special guest, Steve Adubato, Ph.D. All are welcome to join us for this exciting interactive conversation.This event will also feature a free book signing and light refreshments. Find more information here.
Date: Thursday, November 16, 2017 4:00 PM
Place: Hageman Hall in the New Brunswick Theological Seminary
A Night at the Theater
You are invited to the Livingston Theatre Company's production of Stephen Sondheim's Into the Woods. Come see the giants in the sky. To reserve your FREE complimentary ticket please email: knagy@sas.rutgers.edu.
Date: Thursday, November 9, 2017 8:00PM
Place: Livingston Hall, Livingston Student Center
Campus Opportunities
Rutgers Alternative Spring Breaks Trips
Are you tired of spending your breaks at home? Interested in learning about issues facing different community? Apply today to attend an Alternative Break trip this spring or summer! RUAB provides groups of students with a semester-long experience centered on different social or environmental issues including a week-long service learning trip! Check out our website to find out about this year's trips here. Apply today here. Alternative Spring & Summer Break Trips applications are due by 11:59PM on November 13, 2017
Application Deadline: 11:59PM on November 13, 2017
Contact Information: ruab.president@gmail.com
Call for Submissions Rutgers Journal of Bioethics
Contribute to the 9th issue of the Rutgers Journal of Bioethics. We accept the following submissions: opinion editorials (1-3 pages in length), long and short book reviews (1-10 pages, include bibliographic information on book) and research papers (8-15 pages in length of content, not including citations). The deadline to submit is November 11. See the attached document for more details and email rubioethics.journ@gmail.com with questions.
Due Date: November 11, 2017
Contact: rubioethics.journ@gmail.com
An archive of this and past newsletters can be found here.
www.sashonors.rutgers.edu | contact | Facebook | LinkedIn | Twitter