Monday, November 30, 2015

Dear SASHPers,

I hope you all had a super Thanksgiving weekend, enriched with good food and frugal with holiday shopping! While the end of classes draws near, there is still much to look forward to!

Highlights
- Application for SAS Honors Program Ambassador is due TONIGHT!
- Changes for meeting place for Barnes Collection/Stedman Gallery trip! Please meet at Livingston Student Center at 10:15am this Saturday! More details coming your way.
- Last Monthly Desserts with Dean Kim-Lee are this afternoon!
- Opportunities for Language Learning with the Conversation Tree, promoting sustainability with the GREEN Program, and a Humanity in Action Fellowship

Need more Honors credits? Seats are available in a variety of courses, ranging from topics of religion to physiology to war in the Arab world.

Did you take any photos at SAS Honors Events? Rebecca Padersky, who manages our SASHP social media, and I need pictures! Send them our way to our newly created email rusashppics@gmail.com! Please see quick details for submissions here.

Looking to promote your last events of the semester? Submit your event here. Please note the Newsletter is sent out every Monday.

Check out the last of our Honors Bloggers' posts over the next couple weeks at the SAS Honors Blog! Suchitra recently wrote about some of the best comics on the web.

As we build up to the last home stretch this semester, you might want to check out 7 brain hacks to improve studying, including tips on how to maximize your attention span when studying.

Have a great week, everyone!

Sincerely,
Stacey Damito
Student Director of Honors Media
Click on event title for further details
Announcements
Would you like to become or continue as a SAS Honors Program Ambassador for 2015-2016?
Student Ambassadors are an integral part of recruitment for the SAS Honors Program. Ambassadors are trained early in the spring semester for participation in the SAS Honors Program Scholars Days serving as panelists and luncheon hosts.
SAS Honors Program Ambassadors participate in Rutgers Day, Open House, and may host prospective students on campus and/or in classes. We hope you will apply!
Complete the application by Monday, November 30, 2015 at 5:00PM to hp_ambassadors@sas.rutgers.edu
If you have any questions, please contact Dean Hashemi at mhashemi@sas.rutgers.edu
Thursday, December 3 at 4:30PM
SASHP Main Office, 35 College Ave
The second meeting of the Summer Reading Selection Committee will be at this week's Tea with the Dean. All are welcome!
If you would like to get involved, but cannot attend the Tea, please send an email to Dean Dentler atkdentler@sas.rutgers.edu.
Thursday, December 3 at 4:30-6:30PM
Rutgers University Bookstore - Barnes & Noble, College Ave
Join us to celebrate the publication of Paul G. E. Clemens' Rutgers since 1945: A History of the State University of New Jersey
In Rutgers since 1945, historian and Rutgers professor Paul G. E. Clemens chronicles Rutgers' remarkable transition from the cold war, to the student protests of the 1960s and 1970s, to the growth of political identity on campus, and the increasing commitment to big-time athletics, all of which are just a few of the innumerable newsworthy elements that have driven the university's evolution.
We highlight this event because Paul Clemens will be a guest speaker during our Honors Colloquium in Spring 2016.
The event will begin with an introduction by Rutgers professor Ben Justice, co-author of Rutgers: A 250th Anniversary Portrait, followed by a brief reading by Professor Clemens, and concluding with a signing and reception with light refreshments courtesy of the Rutgers University Alumni Association.
Copies of both books will be available for purchase.
Please join us for the first annual Aresty Center Research Slam! This event, held at the Honors College Lounge, will highlight the innovative work being done by Aresty research assistants, peer instructors, and faculty. All are welcome and refreshments will be provided.
A Research Slam is an alternative academic presentation that offers participants an interactive way to present their current work and engage with audience members, while effectively communicating their research to a non-expert audience. It will be fun, exciting, and informative so we hope to see you there!
Date: Thursday, December 3 at 6:00PM-8:00PM
Place: Honors College Lounge, Honors College, College Ave Campus
Contact: aresty@rci.rutgers.edu
The Artists Collective is extending the current exhibition on the Yucatan until we receive enough submissions for the next exhibition "Intersections." Please submit your art work for this next exhibition as soon as possible!
Our next Drawing Session is Friday, December 4 at 3:00pm in the SASHP Main Office, 35 College Ave.
Our next Cinema Night is Friday, December 4, at Brett Hall, details to follow in a later announcement.
Also, we would like to make a shoutout to our writer-in-residence Paul Blaney for the latest release of his book, Mister Spoonface, now available for purchase!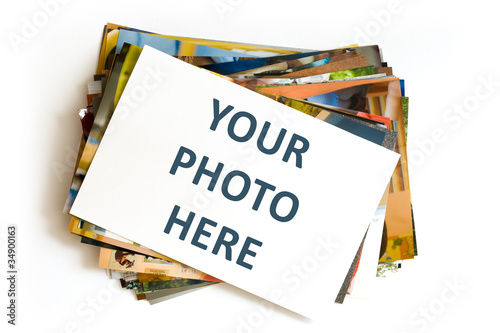 Have you snapped some cherishable memories at some of our SAS Honors events? If so, send them in to our newly-created email rusashppics@gmail.com!
Please include your name (for photo credit), the event and/or people pictured, and the date of the event!
**Photos may be featured on the SAS Honors Facebook.
Whether you're attending Tea with the Dean or monthly desserts with Dean Kim-Lee, any photo catching our Honors students having fun will be greatly appreciated!
Honors Events
Calling all McCormick/Busch Residents!
Join Dean Kim-Lee for Monthly Desserts with the Dean in the McCormick Suites Lounge to chat, ask a quick question, or to enjoy a dessert.
Date: Monday, November 30 at 2:00-4:00PM
Place: Lounge, McCormick Suites, Busch Campus
Contact: Dean Kim-Lee at jmkim@sas.rutgers.edu
Campus Events
A classically trained musical genius, chart-topping chanteuse, and Black Pow-er icon, Nina Simone is one of the most influential, beloved, provocative, and least understood artists of our time. On stage, she was known for utterly free, rapturous performances, earning her the epithet "High Priestess of Soul." But amid the violent, day-to-day fight for civil rights, she struggled to reconcile ar-tistic ambition with her fierce devotion to a movement.
Please join the CRE for a film screening of the Netflix original movie What Happened, Miss Simone, the story of the singer-activist Nina Simone.
Grace Howard of the Political Science department will facilitate the screening and lead a discussion following it. Dr. Ruth Feldstein, from the History Department at Rutgers-Newark and author of /How it Feels To Be Free: Black Women Entertainers and the Civil Rights Movement /(Oxford University Press, 2014) will serve as discussant.
Pizza and soda will be served.
Date: Monday, November 30 at 5:30PM
Place: 1st Floor, CRE Offices (191 College Ave), College Ave Campus
Contact: RSVP to Mia Kissil at mkissil@rci.rutgers.edu
Since 1956, the Eagleton Institute of Politics has been committed to building a deeper understanding of how the U.S. political system works, how it changes, and how it can work better. Our students, alumni, faculty, and staff make an impact at the local, state, and national level. On Rutgers Giving Day, Eagleton supporters will have a chance to amplify that impact in a whole new way.
Mark your calendars for December 1st to be a part of Rutgers Giving Day -- an exciting, action-filled 24-hour online university-wide fundraising event. It's a call to action for the Rutgers community and a great opportunity to support your favorite Eagleton program.
Join us as Eagleton will be challenged to garner as much support as it can in just one day. Tune in to Rutgers and Eagleton social media and visit GivingDay.Rutgers.edu for updates and status reports throughout the day.
Don't wait until December 31st to make your annual gift. Increase your impact by making a contribution on December 1st. Let's Make It Better!
Commuters! We encourage you to participate in Off-Campus Students Association (OCSA) events coming up! This one is the RUSHour Meeting: Leadership Edition, where you will learn valuable skills that can open doors to more opportunities in the future.
Date: Tuesday, December 1 at 5:00-7:00PM
Place: Coffeehouse, Livingston Student Center, Livingston Campus
Contact: ruocsa@gmail.com
Jayanti Owens, Department of Sociology, Brown University, presents a lecture, "Coloring the 'Boys Will be Boys' Chronicle: Race, Gender, and Changes in Children's Behavior Problems Across Two Decades."
Date: Wednesday, December 2 at 11:30AM - 12:50PM
Place: Room 128, Davison Hall, Douglass Campus
Contact: soc-chair@sociology.rutgers.edu
A dance-theater production drawing parallels between participants in Depression-era dance contests looking for a financial windfall and angry letters written to bank executives in the wake of the 2008 financial meltdown. Based on the book and film They Shoot Horses, Don't They? and featuring letters from the book The Trouble is the Banks.
Conceived, directed, and designed by Zichan Ugurlu.
Choreography by Julia Ritter
In cooperation with students from the Dance, Music, Theater, Visual Arts, and Digital Film programs.
Free admission - reservations strongly recommended by calling 848-932-7511.
Date: Thursday - Sunday, December 3 - 6 at 7:30PM
Place: Loree Dance Theater, Douglass Campus
Contact: 848-932-7511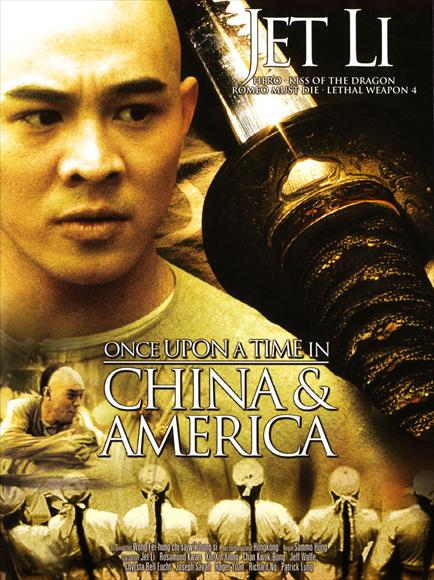 Join us for a showing of Once Upon a time in China (1991). Set against the backdrop of late 19th century Canton, this film tells the story of legendary martial arts hero Huang Fei-Hong fighting against Western imperialism in China. Part of the Confucius Institute of Rutgers University Chinese Movie series fall 2015 featuring popular and classic Chinese cinema.
All are welcome. Free admission. Light refreshments will be served.
Date: Friday, December 4 at 6:00PM
Place: Room 211, Murray Hall, College Ave Campus
Contact: lsiu@rci.rutgers.edu
Jack is Ernest in London. Algernon is Ernest in the country. But an unfortunate series of mishaps found both Ernest's in a perfectly hilarious twist. When the Ernest's come together with their love interests, a crazy aunt, two interesting butlers, and a priest and schoolteacher who shamelessly flirt with each other, they soon start to see the Importance of Being Earnest.
Come out for Shem Productions' showing of The Importance of Being Earnest, A Trivial Comedy for Serious People by Oscar Wilde. Tickets are $5 for students and $10 for non-students. For more information, please see http://shemproductions.weebly.com/.
Date: Saturday, December 5 at 7PM; Sunday, December 6 at 2PM & 7PM
Place: Room 138, Hickman Hall, Douglas Campus
Contact: shemproductions@gmail.com
With graduate students, several SAS Honors students involved in the Fall 2015 Ralph W. Voorhees Public Service Fellowship in Advanced Qualitative Research will present the findings of their most recent project! This project intended to better understand New Brunswick's Emergency Food Pantry System.
In partnership with Feeding New Brunswick Network, these students interviewed 18 food pantries in the city to gain a better understanding of food provided, organizational structure, volunteer basis, challenges faced, hope for the future, and more.
Support your fellow Honors students by coming out as an audience to their presentation!
Date: Monday, December 7 at 2-3:30PM
Place: Room 113, Bloustein Civic Square Bldg, 33 Livingston Ave
Opportunities
Our Rutgers University ambassadors are hosting an information session on campus to chat about their experiences on The GREEN Program. The GREEN Program was started in the dorm rooms on College Avenue a few years back, and we have a course number in SEBS for students to recieve 3 credits! - Environmental Internship (11:374:492)
The GREEN Program enhances the academic life experience of passionate students and empowers them to become socially responsible, innovative, and environmentally conscious leaders of tomorrow by designing short-term immersion programs in the most exciting places on earth, which are epicenters of innovative technologies as well as bucket-list travel destinations.
GREEN Program | Rutgers University
Monday, 11/30, Livingston Student Center Room 202BC 6:45 PM
Tuesday, 12/1, College Ave Student Center Room 411BC 7:00 PM
Tuesday, 12/8, Busch Student Center Room 120BC 7:00 PM
Ambassadors: Barbora Hroncova (baborshka@gmail.com), Stephen Amoroso (sfa41@scarletmail.rutgers.edu)
Join The Conversation Tree!
Do you want to get involved in the local community? Are you interested in languages and intercultural exchange? Join The Conversation Tree and serve as a Conversation Facilitator in the Spring 2016 semester.
Students attend a 3 credit Community-Based Language Learning course (Wednesday evenings) and serve approximately 20 hours as English conversation partners or small-group facilitators supporting local community organizations offering English as a Second Language (ESL) services.
Attend an Info Session/Group Interview to learn more! Read More
Humanity in Action is accepting applications for 2016 Fellowship programs!
Humanity in Action Fellowship programs seek to educate, connect and inspire the world's future leaders to be responsible citizens in the broadest range of fields – government and diplomacy, journalism, entrepreneurship and trade, grassroots activism, academia and culture and the arts. Students of all backgrounds and identities are strongly encouraged to apply.
Upon successful completion of these programs, Fellows will join the global network of over 1,500 Humanity in Action Senior Fellows. As Senior Fellows, they are eligible for advanced professional and educational opportunities, such as fellowships in the United States Congress and the European Parliament and study trips to Detroit, Berlin, Athens and elsewhere.
The fellowship programs in Europe (Amsterdam, Berlin, Copenhagen, Paris, and Warsaw) are during May 24 - June 26, 2016. The John Lewis Fellowship (Atlanta, Georgia) is during July 5 - 30, 2016.
The deadline to apply to these programs is January 7, 2016. Find the application here.
Contact us at any time with questions or concerns at admissions@humanityinaction.org
An archive of this and past newsletters can be found here.
www.sashonors.rutgers.edu | contact | Facebook | LinkedIn | Twitter