Good afternoon, dear SASHPers,

It's a lovely day to be outside and skim the SASHP Newsletter! We've just about reached the halfway mark of this semester, and while things seem to have finally fallen into routine, know that there are always new things to do!

Change things up by checking out new events and opportunities below :)

Highlights:
- Check out this week's Tea with the Dean on studying abroad!
- Reserve FREE TICKETS to the NJ Symphony Orchestra right here at State Theater!
- Apply to become a SASHP Ambassador for the spring!
- See how to become a genetic counselor and attend a Graduate/Professional School open house!
- See below for enticing events!

Remember, you can always stay updated by following us on Facebook and Twitter.

On the SASHP Blog, Nida recommends movies to prepare you for Halloween, Anya talks about her cat Phil. Love it? Subscribe today!

Want to feature your club or event with us? Submit this form to be featured on the SASHP Newsletter. Please note that the Newsletter comes out every Monday.

As always, feel free contact us at honors@sas.rutgers.edu or 848-932-7964 if you have any questions!

Have a super week, everyone!

Sincerely,
Stacey Damito
Student Director of Honors Media
Click on event title for further details
Announcements
Dean Dentler will hold drop-in academic advising hours in the Jameson H Lounge. Come discuss your Spring 2016 schedule, ask questions, or just stop by to say hello!
A light lunch will be served.
Date: Friday, October 30 at 12PM-2PM
Place: Jameson H Lounge, Jameson Hall, Douglass Campus
Contact: Karen Dentler at kdentler@sas.rutgers.edu
A Special (Morning!) Tea with the Dean: Study Abroad!
Want to study abroad in Spain? France? Belgium? Ireland? United Kingdom?
The Resident Directors of the Rutgers Study Abroad Programs in those countries will present a round table discussion of these possibilities! Refreshments will be served!
Date: Friday, October 30 at 11:30AM
Place: SASHP Main Office, 35 College Avenue, College Ave Campus
Contact: SASHP Main Office at 732-932-7964 or honors@sas.rutgers.edu
Read More
We still have FREE TICKETS!
Enjoy Beethoven's glorious Ninth Symphony with the New Jersey Symphony Orchestra at the State Theater! The concert will be followed by an all-student party, complete with refreshments and entertainment!
For more info, please see the calendar event here. Tickets are first come, first serve. Reserve your ticket by Monday, October 26!
Would you like to become or continue as a SAS Honors Program Ambassador for 2015-2016?
Student Ambassadors are an integral part of recruitment for the SAS Honors Program. Ambassadors are trained early in the spring semester for participation in the SAS Honors Program Scholars Days serving as panelists and luncheon hosts.
SAS Honors Program Ambassadors participate in Rutgers Day, Open House, and may host prospective students on campus and/or in classes. We hope you will apply!
Complete the application by Monday, November 30, 2015 at 5:00PM to hp_ambassadors@sas.rutgers.edu
If you have any questions, please contact Dean Hashemi at mhashemi@sas.rutgers.edu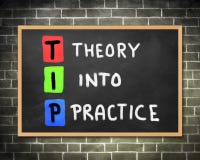 Spring 2016 Registration is just around the corner! Why not try something completely new next semester? Spend some "quality time" with the online schedule of classes.
If you haven't already, you should meet with your Honors Program Dean and major/minors advisors to talk about spring courses and as soon as possible!
Also please be reminded that today is the last day to withdraw from a class this semester. Be sure to speak with your instructor and/or your advisor if this is an option you might want or need to consider.
(For the complete registration schedule, visit the http://nbregistrar.rutgers.edu/undergrad/f15reg.htm).
Honors Events
Campus Events
The American Studies Department will host its annual Career Night featuring former students who have gone on to distinguished careers in media, education, law, and government. It shows, through the life stories of these former students, how a liberal arts education proved to be their ticket to success. Each former student will make a presentation and then the floor will be open to questions of any kind. Career Night is open to all students.
For more information, please see http://amerstudies.rutgers.edu/.
Date: Tuesday, October 27 at 7:00PM
Place: MPR, College Ave Student Center, College Ave Campus
Contact: rockland@rci.rutgers.edu
Attend a presentation by Etienne Meunier, graduate student in the Department of Sociology, on "Organizing Sexuality, Intimacy, and Community: How Sex Clubs Owners and Public Health Authorities Shape the Private Lives of Gay Men in NYC."
Date: Wednesday, October 28 at 11:30AM-12:50PM
Place: Room 128, Davison Hall, Douglass Campus
Contact: soc-chair@sociology.rutgers.edu
Rutgers School of Arts & Sciences presents the SAS Major & Minor Fair! Information will be available for Majors, Minors, Certificates, and Careers! Over 50 departments and programs will be represented. Refreshments and prizes too!
Date: Wednesday, October 28 at 1PM-4PM
Place: MPR, College Ave Student Center, College Ave Campus
Contact: undergrad@sas.rutgers.edu
Attend a lecture on "Data Methodologies for Studying Inequalities" by the Bloustein School of Planning and Public Policy! Presentations will be by Radha Jagannathan ("The cultural origins of youth unemployment: A comparative study in Europe"), Yana Rodgers ("Big Data and Dusty Data: Merging Data Worlds Apart to Examine Minimum Wage Impacts in India"), and Marc Weiner ("Surveying in an Armed Conflict Zone: Making Sense of it After the Fact").
For more details on each presentation, please see the calendar event here.
Date: Wednesday, October 28 at 4:30PM-6:00PM
Place: Special Events Forum, Civic Square Building, 33 Livingston Ave
Contact: Bloustein School 848-932-5475
The Rutgers Bioethics Society will be hosting "Control Birth, Save the Earth? The Ethics of Overpopulation and Environmental Protection." Do we have an obligation to protect the environment and resources for civilization at all costs? Or would doing so be highly unethical, as it could inflict too much control on people's free will? Please see calendar event here.
All are welcome! For more information, please visit https://www.facebook.com/bioethics.ru.
Date: Wednesday, October 28 at 9-10PM
Place: Room 206, Scott Hall, College Ave Campus
Contact: rubioethics.soc@gmail.com
Want to receive academic credit by engaging with the New Brunswick community?
The Collaborative Center offers students involvement opportunities through programs like: advancing community development, Rutgers Bonner Leader Program, Rutgers Mentoring Program, Rutgers Behavioral Assistant Program, Community Research Assistant Program, and the Conversation Tree
To find out more about how you can be involved, stop by any one of our info sessions for 15-20 minutes. See flyer and other open house dates here.
Date: Thursday, October 29 at 7:00PM-9:00PM
Place: Room 116A, Busch Student Center, Busch Campus
Contact: collaborativerecruitment@gmail.com
Check out "Black on the Banks: African-American Students at Rutgers in the 1960s", a part of the Rutgers 250th Anniversary celebration! Join in for a public conversation on the struggle for equity and access in higher education in the 1960s. Panel sessions to feature Rutgers College and Douglass College African-American alumni from 1964 to 1973.
For more details and to register, visit http://250.rutgers.edu/events/bobtalk-program.
Deadline to register is Friday, October 30.
Date: Friday-Saturday, November 6-7 at 1:00PM
Place: Neilson Dining Hall, Cook Campus (Nov 6) and Room 105, Voorhees Hall, College Ave Campus (Nov 7)
Let's get revolutionary! Faculty, staff, students and alumni are invited to ring in Rutgers' 250th anniversary year. Enjoy food, gather around kettle fires, have your picture snapped in historical garb, get some Rutgers 250 swag, listen to a fife-and-drum corps, and pose with the Scarlet Knight on horseback. Catch the film premiere of "Our Revolutionary Spirit," and test your knowledge of Rutgers history in a quiz bowl. Unwrap the giant birthday gift. The event concludes with a community bell ringing. #rutgers250
Date: Tuesday, November 10 at 4:00PM
Place: Old Queens Lawn, College Ave Campus
For more information, visit 250.rutgers.edu
Opportunities
Anne E. Greb, MS., CGC., Director, Joan H. Marks Graduate Program in Human Genetics, Sarah Lawrence College, Bronxville, NY
Genetic counselors work at the crossroads of medicine, technology and bioethics. They ascertain the usefulness of genetic technologies for individuals and their families and facilitate an informed decision-making process that elicits and respects the spectrum of personal beliefs and values that exist in society. Genetic counseling is a health care field that is growing faster than most other fields. Come and learn more about this very
Host: Gary Heiman and AUG (Association of Undergraduate Geneticists),
Date: Wednesday, October 28, 2015, 12PM - 1PM
Place: Auditorium, Life Sciences Building, 145 Bevier Road, Busch Campus, Piscataway, New Jersey
Contact: 848-445-9576 or heiman@biology.rutgers.edu
Read More
Explore program offerings at the 2015 Rutgers Graduate and Professional School Open House. Meet with representatives from Rutgers Graduate and Professional degree programs, including arts and sciences, business, communication, education, engineering, human resources, mathematical finance, public policy, social work, and others, to discuss programs of study and the admissions process.
For more information and to register online, please visit our website at http://gradstudy.rutgers.edu/expo.
Date: Saturday, October 31 at 10AM-2PM
Place: College Ave Student Center, College Ave Campus
Contact: graduateadmissions@rutgers.edu
Collective is excited to announce a new scholarship fund within the 4A's Foundation, The Collective Bill Caspare Memorial Fund Scholarship!
The Collective Bill Caspare Memorial Scholarship will support diversity in the New Media, Data Science and Product Development disciplines within advertising and media.
Three talented, diverse students will be awarded $6,000 based on outstanding talent. Additionally, scholarship recipients will be eligible to receive an internship opportunity between their junior and senior year at a Collective's New York Headquarters, as well as access to the many industry events and conferences conducted by the 4A's.
The scholarship will open to applicants on Tuesday, October 6, 2015 through Tuesday, November 10, 2015. To learn more about Collective's Bill Caspare Memorial Fund, please click here.
Read More
The Paul and Daisy Soros Fellowships for New Americans provides up to $ 90,000 in support for immigrants and children of immigrants who are pursuing graduate school in any field and at any institution in the United States.
Read More
An archive of this and past newsletters can be found here.
www.sashonors.rutgers.edu | contact | Facebook | LinkedIn | Twitter